Production Scale Equipment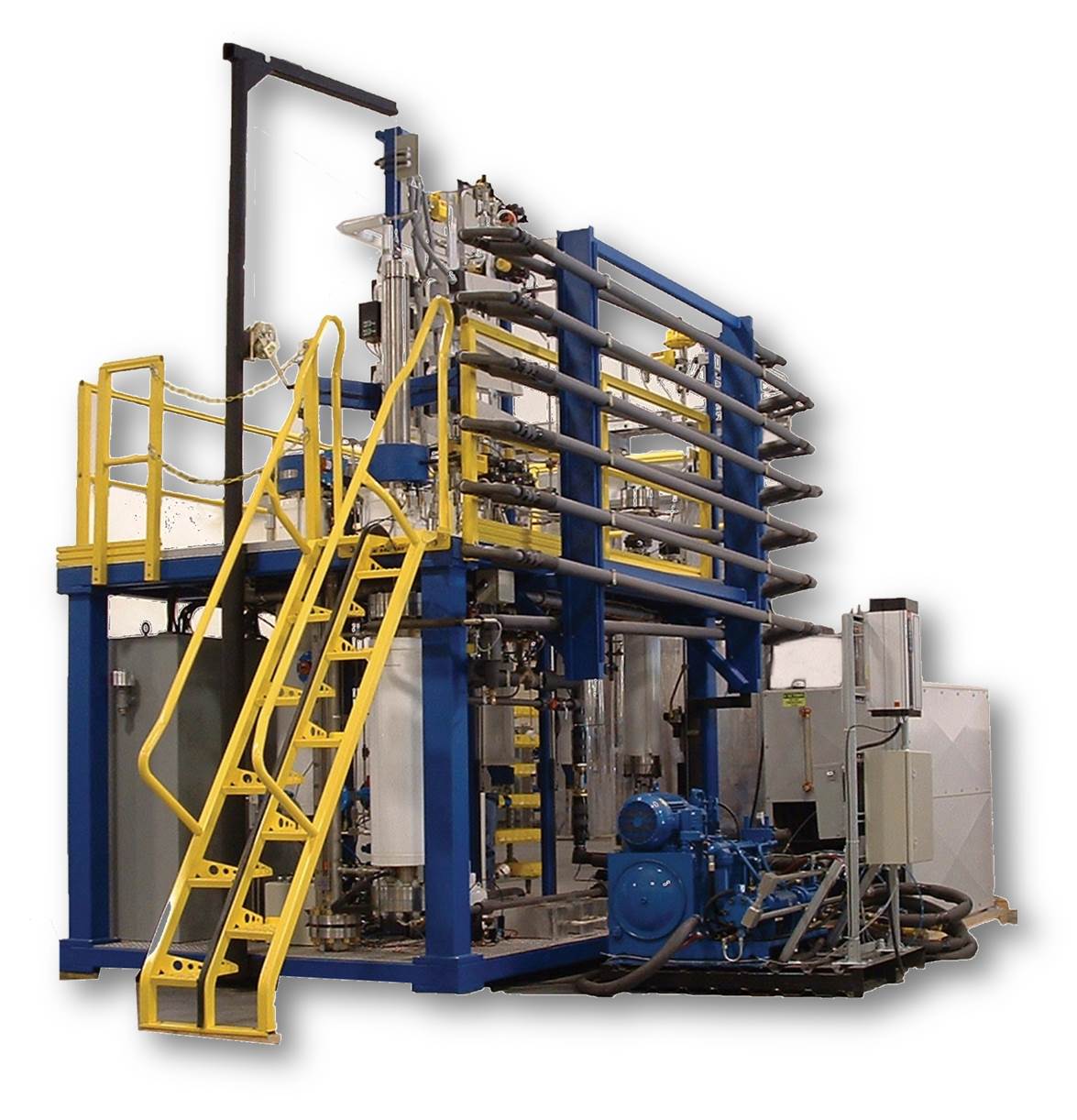 Accudyne has built numerous SCCO2 systems for production use.  All of our production systems are fully instrumented and controlled.  The entire process is automatic and controlled through a touchscreen interface.  Operators select preloaded recipes, load the material to be extracted into the extraction vessel, and start the cycle.  No more operator input is required until the cycle is completed and the extraction vessel needs to be emptied and reloaded.
Production systems can have single or multiple extraction vessels.  Extract recovery is into a single separator vessel or by multistage fractionation into multiple separator vessels.  Ease of cleaning is a priority when we design a system and we regularly build to meet food grade sanitary regulations.  If a co-solvent is used or the machine will be placed in an area used for hydrocarbon solvent extraction the electrical components can be made Class I Div II.