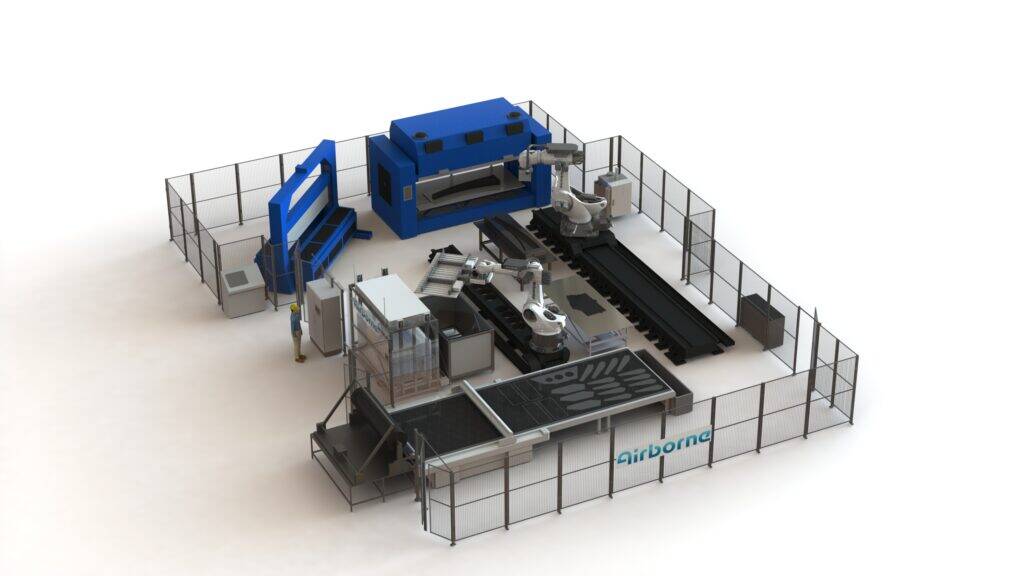 As reported in CompositesWorld Magazine, the partnership between Accudyne Systems and Airborne (The Hague, Netherlands) continues to win over customers.
Airborne has been selected by GKN Aerospace to provide a complete 3D composite component preform manufacturing cell which will include a robotic ultrasonic trim cell from Accudyne Systems.
"This major commitment from GKN Aerospace to Airborne's technology further supports our goal to offer flexible automation solutions and workflow automation enabling higher rate manufacturing of composite structures," said Joe Summers, commercial director of Airborne and managing director of Airborne UK.
"Our collaboration with Airborne on these technologically advanced manufacturing cells leverages the complimentary strengths of our organizations and is further evidence of the partnership's value," noted Stephan Zweidler, Partner and Director of Technical Sales and Marketing at Accudyne Systems.