Careers
Accudyne is always on the lookout for talented engineers, designers, and technicians to join our team. If you have a solid skillset and the drive to put your skills to the test on challenging projects, send us a cover letter and resume to [email protected]. As a small business, every Accudyne team member has an opportunity to contribute in more ways than one. For example, if you are an exceptional designer and also have strong Program Management skills, you can contribute in both capacities.
At Accudyne, we work hard _and_ play hard. Emphasis is placed on producing a great product in a timely fashion and not on corporate "trappings". Blue jeans, fresh ideas, and teamwork prevail over suits, conformity, and hierarchy. Employees coordinate BBQ-Fridays during the summer and you are encouraged to wear your favorite Hawaiian shirt! Company Leadership arranges at least one company picnic/outing per year, and several team members play golf with one another through the summer.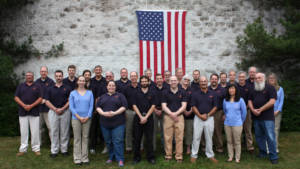 Incorporating the appropriate level of technology for the application is important to ensuring that the equipment we build meets or exceeds our customers' expectations for form, function, cost, and timing.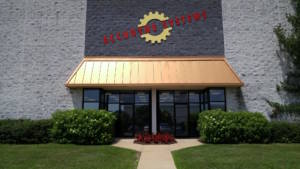 Accudyne's in-house engineering and design center ensures confidentiality, maintains control of schedule and costs, and most importantly, fosters interaction between designers, engineers, and technicians.