Supercritical Fluid Processing
Accudyne has designed and built numerous machines that utilize high pressure fluids for extraction, separation, drying, cleaning, and purification. These machines have ranged from small, 100mL benchtop units to production units with capacities of several hundred liters. We routinely deal with pressures up to 700bar (10,000psi) and temperatures ranging from -40C (-40F) to 350C (660F).
Our experience with heat transfer and fluid dynamics along with our education in the engineering fundamentals for these areas allows us to formulate creative solutions to any problem. Our engineers, designers, and technicians know what has worked in past equipment and effectively apply it to new designs.
Our smaller units have several standard designs that can be modified to fit our customers specific needs. The larger units are designed from the ground up incorporating specific process conditions, material characteristics, facility constraints, cleaning issues, and local regulatory requirements.
All of our high pressure machines are built to high safety standards. The pressure vessels are stamped with ASME, CRN, or PED code stamps as required by the specific location where the machine will be installed. Rupture discs and/or relief valves are installed on all vessels and in other areas that require protection. The routing of the relief lines is considered during the layout of the machine to keep backpressure to a minimum. The electrical panels are built to UL standards and can be built to CE for machine shipped to Europe.
We can incorporate special features into any of our designs. Some that we have done in the past include baskets for handling feedstock, cranes for loading and unloading baskets, and automatic drains for removing extract. Other options include cleanroom design, SCADA controls, Class 1 Div II construction, co-solvent addition, modular design to allow disassembly for transport to restricted access areas, and custom vessel closures. Recycling of the process fluid can be done on any size systems. We also have experience with multiple separators that allow fractionation of extract.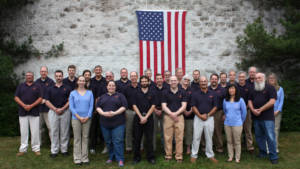 Incorporating the appropriate level of technology for the application is important to ensuring that the equipment we build meets or exceeds our customers' expectations for form, function, cost, and timing.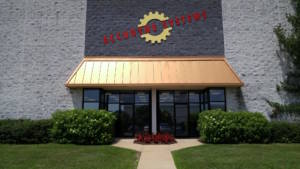 Accudyne's in-house engineering and design center ensures confidentiality, maintains control of schedule and costs, and most importantly, fosters interaction between designers, engineers, and technicians.